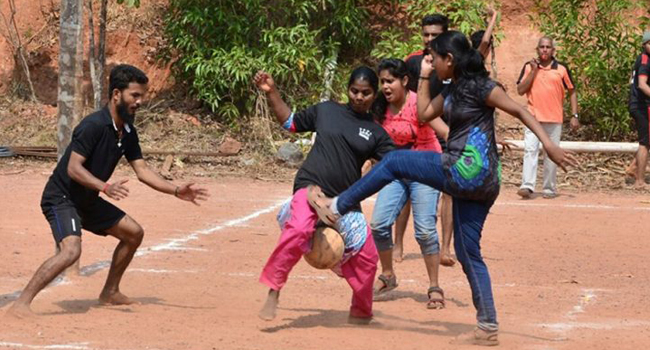 Two Workshops on Cultural Psychology
Together with University of Kerala the Niels Bohr Professorship Centre for Cultural Psychology are proud to present two international workshops: Gender at the Intersection of Identity and Community & Cultural Psychology of Beauty in Everyday Lives
Time
06.11.2017 kl. 09.30 - 08.11.2017 kl. 18.00
Description
International Events at University of Kerala, India
The Department of Sociology, University of Kerala and Centre for Cultural Psychology organize two international events that will take place on 6th, 7th and 8th November at the Department of Sociology University of Kerala, Kariyavattom, Thiruvananthapuram.
Organisers: Jaan Valsiner (CCP, AAU), Pina Marsico (CCP, AAU), Antony Palackal (University of Kerala). Nandita Chaudhary (Lady Irwin College, New Delhi)
INTERNATIONAL SEMINAR (ICSSR Sponsored)
Gender at the Intersection of Identity and Community: Viewing the Landscape of Culture in a Changing World
7th and 8th November 2017
The primary objective of the seminar is to understand the question of gender as it is unfolded in the dynamics between culture, community and identity in the present-day world. The gender relations and the role of women in India constitute a key area for analysing the multiple possibilities of weaving the cultural plot in a specific social setting. Studying gender in the Indian context involves engaging with the complexity of the process through which humans in general and women especially deal with the dichotomies of innovation and tradition, continuity and change, personal and collective duties and rights and individual achievements. Thus, the study of gender is fraught with complex negotiations, deeply imbued with culturally contexted meanings. The Seminar seeks to unravel this complexity by engaging with gender and identity issues across culture, community and ethnicity.
CULTURAL PSYCHOLOGY OF BEAUTY IN EVERYDAY LIVES
Workshop for advance students and young researchers
6th November 2017
The workshop focus on a synthesis of aesthetic, sociological, and psychological domains as it develops internationally within the cultural psychology framework.
Through a set of conceptual instances and practical activities, the workshop offers a unique progressive exploration of the human decoration: from the body to the world.
It combines plenary lectures, various task of decoration and group discussion that are meant to get insights into Kerala ways of ordinary living. All these activities can led the participants towards a theoretical advancement in understanding the psychological function of temporary and permanent decorations of ourselves and the world around us.
Organising Committee
Antony Palackal PhD. Dept. of Sociology, University of Kerala
Prof. Jaan Valsiner, PhD. Centre for Cultural Psychology, Aalborg University, Denmark;
Pina Marsico, PhD. Centre for Cultural Psychology, Aalborg University, Denmark
Prof. Nandita Chaudhary PhD. Lady Irwin College, New Delhi
Prof. Jacob John Kattakayam PhD. Emeritus Professor, Dept. of Sociology
Sobha B. Nair PhD. HoD, Dept. of Sociology, University of Kerala
Bushra Beegam PhD., Dept. of Sociology, University of Kerala
M. Jayakumar PhD., Dept. of Sociology, University of Kerala
For further information, please contact:
Pina Marsico: pina@hum.aau.dk
Or Morten Kattenhøj: mkat@hum.aau.dk
Host
The Department of Sociology, University of Kerala
Address
Karyavattom, Thiruvananthapuram, Kerala 695581