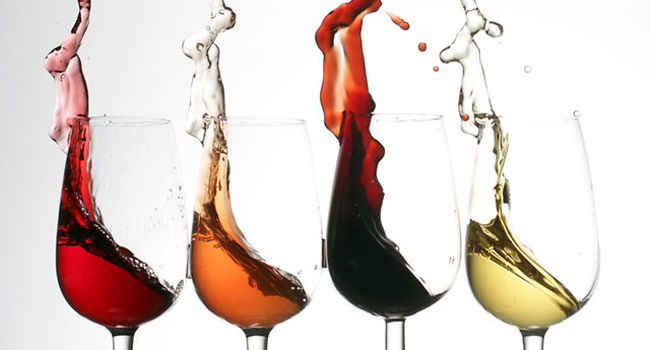 WINETASTING SEMINAR: ATMOSPHERE AS A SIGN
We are proud to invite everyone interested to our second WINETASTING SEMINAR: ATMOSPHERE AS A SIGN where we shall try to build new bridges between the areas of semiotics and cultural psychology.
Time
06.10.2017 kl. 14.00 - 18.00
Description
The Department of Communication and Psychology is pleased to invite all interested scholars and students to our second WINETASTING SEMINAR where we shall try to build new bridges between the areas of semiotics and cultural psychology. In the first successful edition in 2016, the Niels Bohr Professorship Centre fostered dialogue and ties between the areas of Psychology and Communication sides of scholarship.
The second afternoon of friendly and passionate discussion will focus on the concept of 'atmosphere', a crucial topic in times in which people all over the world seem to experience an unclear sense of uncertainty. The event this year is organised by the project 'The Administration of Fear: Using Art to Study Psycho-social Phenomena', funded by the Danish Agency for Science, Technology and Innovation, International Network Programme.
Our scientific and tasty gathering will take place on Friday, October 6, 2017 at Rendsburggade 14, Room 4.105.
The topic we have selected seems to be elusive and undetermined, difficult to define in terms of referent though very rich in terms of the conceptual potentialities. Human beings create special atmospheres in their living spaces and at the same time they identify special places because of the atmospheres they evoke. Yet how an atmosphere can be created, cultivated, promoted or regulated through signs? All the leaders of the informal discussion – Robert Innis (Philosophy, Obel Visiting Professor at the department), Denis Bertrand (Professor in Semiotics at Université Paris 8, France), Hannes Palang (Professor in Human Geography at the University of Tallinn, Estonia) and Luca Tateo (Cultural Psychology, AAU) – have a lot to say about these domains of ideas. Yet we invite all interested participants to join in, with wine glasses in their hand, and develop new connections in the border area of semiotics and psychology. Below are the starting points for the discussion. Jaan Valsiner will moderate, open the bottles and pour the discussion to the participants.
13:30-14:00 Lunch
We start the afternoon with a quick standing lunch outside the Room 4.105. Please let me Morten KAttenhøj know if you would like a vegetarian option or if you have any other dietary requirements.
14:00-14:20 ROBERT INNIS, University of massachusetts Lowell, USA and Obel Professor at Aalborg University
American Atmospherics: Placeways, Assemblages, and Lifelines
Bob will present for discussion some conceptual tools dealing with, and arising from, America as an 'assemblage' of 'placeways' that encompass very different forms of temperament, patterns of action and feeling, and systems of viewing the world. America is theoretically important as a test case for developing analytical frameworks for examining the tendencies of large scale social, political, and cultural units to become mere assemblages, sites of contestation, rather than meshworks of lifelines that support and recognize difference while still being committed to an underlying sense of commonality. The contemporary American 'landscape,' its 'atmosphere,' is by no means a composition of well-defined individual 'spaces,' whether material or symbolic. Rather it is composed of labile zones of influence, with no sharp edges, and subject to semiotic slippages and changes. These zones are matrices of energies, not all of them positive, that locate different forms of experience in people and give rise to different existential preferences that are not unambiguously edifying or able to be integrated or non-monolithically unified.
14:25-14:45 DENIS BERTRAND, University of Paris VIII, France
Meaning, sensoriality and atmosphere. Contemporary French semiotics propositions
The 'phenomenological turn' in French structural semiotics (around 1990-2000) leads to a better understanding of sensitive meaning, when body sensitivity is understood as a language. I will propose a few concepts to analyse the diffusion of meaning through the senses: different instances in enunciation, creation of iconicity, ways of contagion..., with examples. I will talk about recent researches in this field (Coquet, Bordron, Landowski, Dorra, Bertrand), leading to a concept of atmosphere connected with ambience, climate, vibes, aura. And, if there is time enough, I could talk briefly of Jean-François Bordron's studies about 'Oenological meaning : towards a semiotisation of wine tasting'.
14:50-15:10 HANNES PALANG, University of Tallin, Estonia
Atmosphere and the sense of place
On the one hand, I will depart from the work of my colleague Kadri Kasemets who used the atmosphere and milieu concepts of Augustine Berque to study the visual landscapes of Tallinn. On the other, I'll try to compare this with the studies of sense of place we have done elsewhere in Estonia. Following Kasemets (who follows Berque and Schmitz) the meaning of atmosphere is connected with shifted and unexplainable experiences. Hermann Schmitz defines the term 'atmosphere' as a way of foregrounding situated feeling in collectively perceived environments (see also Böhme, 1995; Hasse, 2002). Atmosphere is sensed and mediated, but still involves indefinable spatial qualities, where being situated implies 'being affectively concerned. Kasemets concluded that "Dividing milieus and atmospheres through pictures helps to communicate valuable meanings and to find new meanings in a neighborhood. In the milieu–atmosphere relationship, atmospheric pictures create landscapes that are not measurable and that sometimes at first cannot be described in words. These visual landscapes are also important for neighborhood regeneration. Their communicative value lies in inspiration, learning and further meaning-making in and about the neighborhood. Bringing this relationship into visual communication recognizes the importance of the participant's inner meanings and self-awareness of the neighborhood's landscape". Sense of place can be defined as the meaning attached to spatial setting by person or group. Unlike place attachment place meaning relies on cognitions, descriptive beliefs about place. The basic difference on the question: What does this place mean to me, rather than how much does.
15:15-15:35 LUCA TATEO, Centre for Cultural Psychology, Aalborg University
'Atmos-fear': a psycho-semiotic analysis of messages in New York everyday life
Luca will present a study conducted during a visiting at the New School for Social Research and Rubin Museum in New York for the project "The administration of fear: using art to study psycho-social phenomena". Contemporary societies emphasize security and its complementary side of fear. This work analyzes the peripheral messages disseminated in the urban environment, whose function is that of regulating human and collective conduct through orienting specific forms of affective meaning-making. According to the perspective of Cultural Psychology of Semiotic Dynamics, affect and cognition work always together. Affect has the primacy in the relationship with the world and on top of affective distinctions we build conceptual distinctions. Luca will describe a type of semiotic process I have called "atmos-fear", that works through the production of empty representamen that frames meaning. The concept of "atmos-fear" could be fruitfully developed to understand phenomena of politics, communication and construction of the Other in contemporary societies, where the dialogical relationship between security and fear is at stake.
15:45-18:00 discussion
The wines we shall enjoy are:
Reichsgraf von Kesselstatt - RK Riesling 2016
Pinot Noir: Louis Jadot - Couvent des Jacobins 2014
SelVi - Tenimenti Taurasi 2009
NOTE: Please let Morten Kattenhøj know if you plan to attend (as we need to roll enough barrels of the wine to Rendsburggade on that lovely afternoon)
Price
Free
Host
Luca Tateo & Jaan Valsiner
Address
Rendsburggade 14, Room 4.105
Registration Deadline
02.10.2017 kl. 12.00
Register at